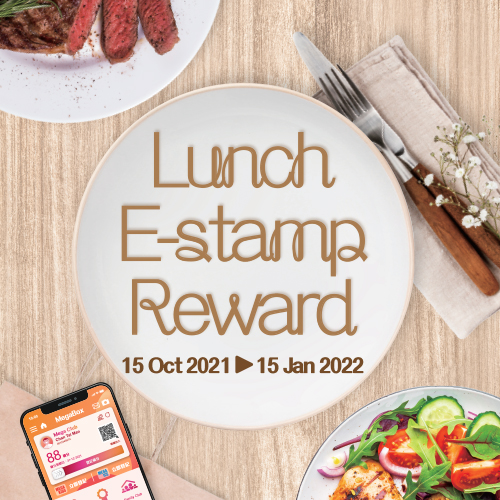 2021-09-29
Redemption Details:
Transaction Date : 15 Oct 2021 - 15 Jan 2022 (Mon to Sat, except Public Holidays)
Transaction Time : 12:00nn - 3:00pm (Transaction time is based on the time of receipt)

Mechanism:
Customers can collect 1 e-stamp upon spending of HK$100 or above at any merchants of MegaBox. Customer can redeem KFC HK$10 cash voucher upon collecting 4 e-stamps or Fung Shing 1954 HK$50 cash voucher upon collecting 10 e-stamps.

Premium Redemption Detail:
Date : From 15 Oct 2021 until stock lasts
Time : 12:00nn - 10:00pm
Venue : Redemption / Mega Club Counter @ G (Quota apply, while stock last)

For terms and conditions please CLICK HERE.