Kids / Indoor Playground / MegaKids Bazaar
Location: L9 23
Base the 70s, 80s, and 90s of Hong Kong, 95 Cafe - OFF Work Kingdom will bring customers to the good old days of Hong Kong.
Location: L9 14
A-Fontane Mattress always provide users with high quality bedding product, in order to adhere strictly the belief of promoting excellent sleep experience to our customers.
Location: L9 22
"Awesome" is an unique one-stop store selling English children books, pre-school learning material, educational toys & games as well as the Art & Crafts products. We source famous English children publication and educational toy brands from all over the world. Apart from great cost performance, our products also provide the best play and read experience to children from the age of 0 to adolescence.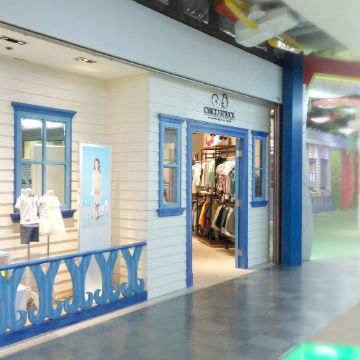 Location: L9 7 - 8
CHICKEEDUCK is renowned among parents for its simple and elegant designs for both boys and girls collection.
Location: L9 20
Comical Kid's Land is one of Japanese famous kid's wears agents company.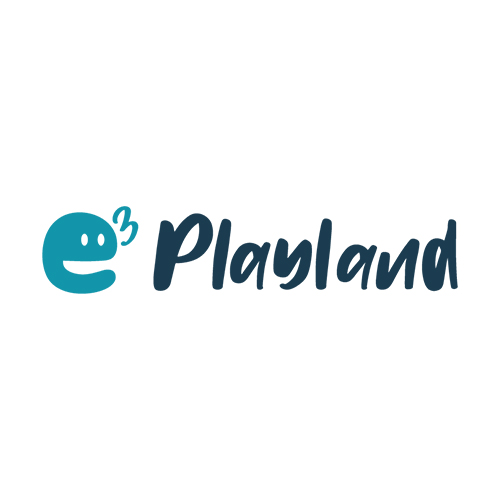 Location: L12 1
E CUBE CLUB is the largest indoor children playground in Hong Kong with an area of 11,000 sq ft. It serves as an integrated centre for entertainment, education and family enjoyment with the capacity of housing 400 guests.
Location: L12 21
The only professional magic toy shop in Hong Kong for you to acquire the curious yet amusing props to conduct the magic tricks. Elementary magic courses are also opened for kids age between 3-12.
Location: L9 16 - 17
ERGOBOSS introduces a series of ergonomic furniture & products for children, such as ergonomically designed school bags, chairs, combo seats & study lights etc.
Location: L9 26
An one-stop shop for baby and children's products in Hong Kong, products include exotic kids' furniture from Europe and America.
Location: L9 9 - 10
The wonderful world of GameArt provides latest innovative games to MegaBox, share the happiness with both adults and children.
Location: L9 11
We are the Authorized Retailer of Nishimatsuya. All our products are directly imported from Japan. Our main objective is to bring Affordable products for parents around Hong Kong.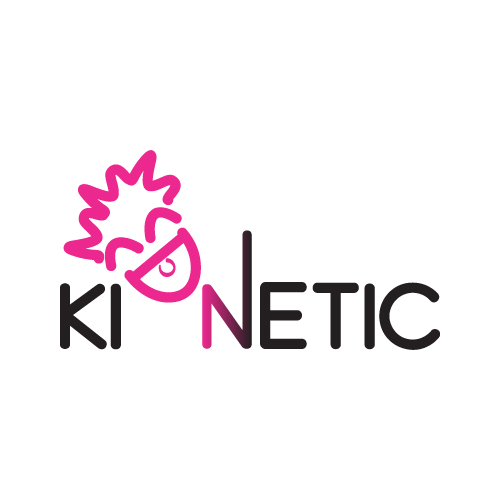 Location: L7 4
KIDNETIC offers a positive sports experience as well as the holistic development for kids of all ages.
Location: L9 15
KidsMore is a Hong Kong clothing brand. A brand of comfort and soft clothing and aims at "Dressing up the childhood".
Location: L9 2
KIDSWONDERLAND has a collection of kidswear featuring Mickey Mouse, the Disney's legendary cartoon character.
Location: L9 13
A quality French children's fashion brand, offering kidswear with a soul and creative imagination in the service of the product and a range of accessories.
Location: L9 24
Mini Car's mission is to provide practical, affordable, European style childrenswear for your cute, precious ones.
Location: L9 5-6
Throughout half a century in UK, mothercare has been providing parents-to-be with a comprehensive range of modern maternity and nursery products in high quality.
Location: L9 21
Shoe Box sells kids shoes and accessories, sources from around the world, that are suitable for kids from ages 0 to 12.
Location: L9 18-19
Stands for babies happiness, cleverness and health Prepare to indulge your little one in the up-coming best spa treatments for babies in town at Spa WaWa.
Location: L12 2-20
Indoor Playground "The Wonderful World of Whimsy" providing various amusement facilities, suitable for kids and adults to spend a wonderful day!
Location: L8 2&5
Housing the latest and comprehensive collection of toys with the area of 10,000 sq. ft.
Location: L9 12
WxY-SHOP imports baby commodities directly from Japan and Korea and strives for the best quality and service with the lowest price.