2017-05-02
Baby Kingdom x MegaBox presents HiPP BB Love MaMa Baby Crawling & Pant Moving Competition
Date: May 6 & 7 (Sat & Sun)
Time 11:00am to 2:30pm & 3pm to 5pm
Venue: L5 Atrium
Quota is full. Welcome to cheer-up for the babies!

HKS Sports Centre Summer Class Announcement & Fun Day
Date: May 6 (Sat)
Time 3:30pm
Venue: L9
Come to join the Fun Day with us!

Dunn's Education presents
Kick-Off Ceremony of Hong Kong Students Challenge and Junior Master Contest
Date: May 7 (Sun)
Time 3:00pm-6:00pm
Venue: L9
Kids who join the event & complete the task will be given a special gift (valued at HK$200) & get a chance to become the VIP of Dunn's Education to gain a chance for public performance.

MegaBox x Mega Bloks LOVE Mummy Decoration
Date: May 8 to 25
Time 10:00am-10:00pm
Venue: L9
Come to play at the Mega Bloks trail zone! Customers are able to get a Mega Bloks 7-piece trail pack for FREE by completing designated task during weekends (from 2pm to 7pm)!
- Gifts are avaliable while stock lasts.
 
The 29th Eugene Baby Baby Crawling Marathon Competition (semi-final)
Date: May 27 & 28 (Sat & Sun)
Time 12:00nn-6:00pm
Venue: L5 Atrium
More than hundreds of babies will give us a wonderful competition.
- Please browse www.eugnegroup.com.hk for registration details

Mushroom Gift Pack Redemption for Mother's Day
Upon spending HK$800* or above to redeem a mushroom gift pack.
Redemption Detail:
Date: May 13 & 14 (Sat & Sun)
Time: 10:00am - 10:30pm
Venue: G Customer Information Counter(Daily quota apply)
*2 sets of same-day different merchants' machine-printed receipts together with UnionPay / EPS / credit card sale slips must be presented (Octopus card and cash payment is not accepted) and each set of receipt must be of spending HK$100 or above.
. Each person can redeem ONE pack of mushroom gift pack per day only.

MegaBox x Hot Wheels Junior Railroad Engineer Decoration
Date: May 26 to Jun 18
Time: 10:00am - 10:00pm 
Venue: L9
To become a junior railroad engineer at the Hot Wheels Trail zone! Customers are able to get a Hot Wheels gift for FREE by completing designated task during weekends (from 2pm to 7pm)!
- Gifts are avaliable while stock lasts.

MegaBox x Hot Wheels Parent-and-kids Railroad Engineer Contest
Date: Jun 18(Sun)
Time: 3:00pm
Venue: G Atrium

MegaBox x Hot Wheels Parent-and-kids Railroad Engineer Contest Date: Jun 18(Sun)Time: 3:00pmVenue: G Atrium
Aged 5-12 Kid & Daddy can team-up to be the railroad engineer & join the contest! For The Most Creative Award and The Best Team Award, with a chance to receive a Hot Wheels Track Builder Set (Valued at $499.9). All participants could receive a certification and a gift sponsored by Hot Wheels.
Application details:

From now until quota lasts
Please click
here
to fill in the online application form, Mega Club members will have priority, please state your Mega Club member's number.
- Shortlisted applicants will be contacted individually 9 June, applicants who did not receive notification will be considered as unsuccessful.
Basketball & Rope Skipping Free-style performance & Fun Day
Date: Jun 17 (Sat)
Time: 2:00pm - 4:00pm
Venue: G Atrium
Apart from the wonderful basketball & rope skipping performance, professional tutors will teach the audience the technic too, come to celebrate a joyful Father's Day with us!
Red Wine Redemption for Father's Day
Upon spending HK$800* or above to redeem a bottle of red wine.
Redemption Detail:
Date: Jun 17 & 18 (Sat & Sun)
Time: 10:00am - 10:30pm
Venue: G Customer Information Counter(Daily quota apply)
*2 sets of same-day different merchants' machine-printed receipts together with UnionPay / EPS / credit card sale slips must be presented (Octopus card and cash payment is not accepted) and each set of receipt must be of spending HK$100 or above.
. Each person can redeem ONE bottle of red wine per day only.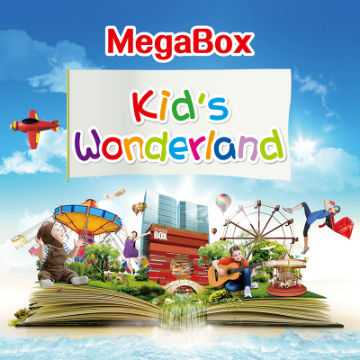 Stay in Touch with MegaBox
Subscribe to our newsletter
Find us on social media