MegaBox Ocean Baby Crawling Competition
2019-05-01
MegaBox Ocean Baby Crawling Competition
8 to 12 months old babies are invited to compete in their cutest Ocean animal attire, for the "Champion", "The Best Costume Award" and "The Best Family-Style Award", with a chance to receive a trophy and HK$200 AEON cash voucher! All participants could receive a certification, mothercare discount coupon and one Hirudoid™ forte Veni Leg Care Lotion (125ml).
Quota full, shortlisted applicants will be contacted individually on 17 May, applicants who did not receive notification will be considered as unsuccessful.
Event Details:
Date: May 25, 2019 (Sat)
Time: 2:00pm and 4:00pm (Total 2 session)
Venue: G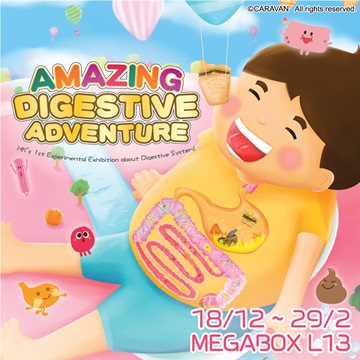 Stay in Touch with MegaBox
Subscribe to our newsletter
Find us on social media