Redemption / Mega Club Counter Change in Opening Hour
2019-09-22
Redemption / Mega Club Counter Change in Opening Hour
From now until further notice, the opening hour of Redemption / Mega Club Counter @ G will be changed to 12:00nn - 9:00pm. We are sorry for any inconvenience that might be caused.
Mega Club members can earn points upon presenting valid receipts within 30 days from the day of transaction (including start and end dates).
For any assistance please contact 2989-3000.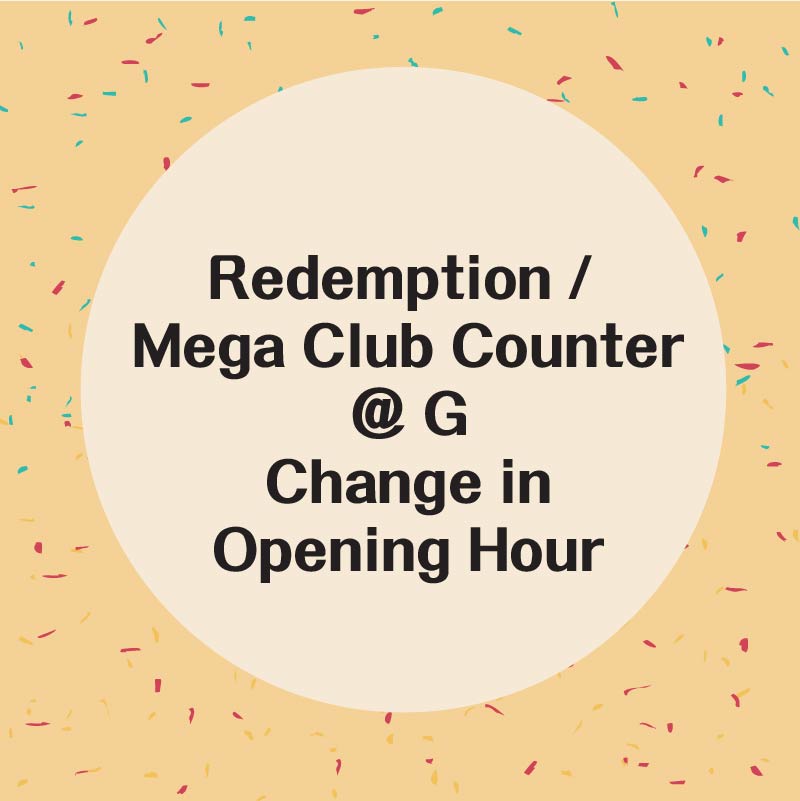 Stay in Touch with MegaBox
Subscribe to our newsletter
Find us on social media