MegaBox Egg Moving Competition
2017-03-03
13 to 20 months old babies are invited to compete in their cutest animal costumes, for the "Champion" and "The Best Family-Style Award" with a chance to receive a trophy and mothercare HK$200 vouchers. And "The Best Costume Award" with a chance to receive a trophy a mothercare HK$100 vouchers.

Mechanism:
Participants will deliver Easter eggs by strollers to achieve the champion. The participant with best score in each round will enter the final competition.

Event Details:
Date: 26/3 (Sun)
Time: 4:30pm
Venue: G

Quota full. Shorlisted applicants will be contacted individually on or before 15 Mar 2017, applicants who did not receive notification will be considered as unsuccessful.

- In case of any disputes, MegaBox Development Co. Ltd. reserves the right of final decision.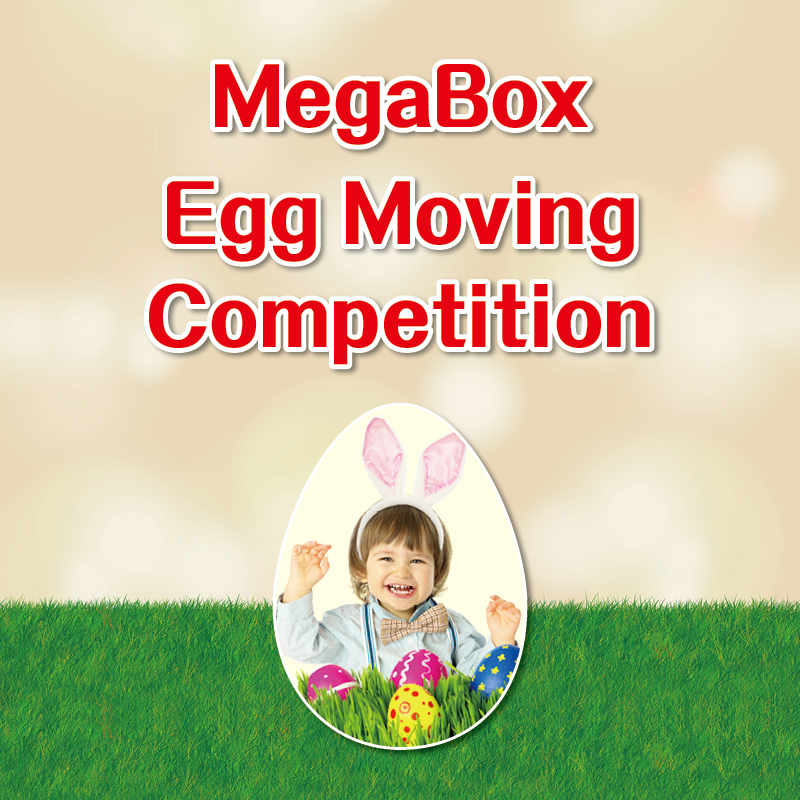 Stay in Touch with MegaBox
Subscribe to our newsletter
Find us on social media